Malta Stock Exchange participates in 'Ring the Bell for Financial Literacy'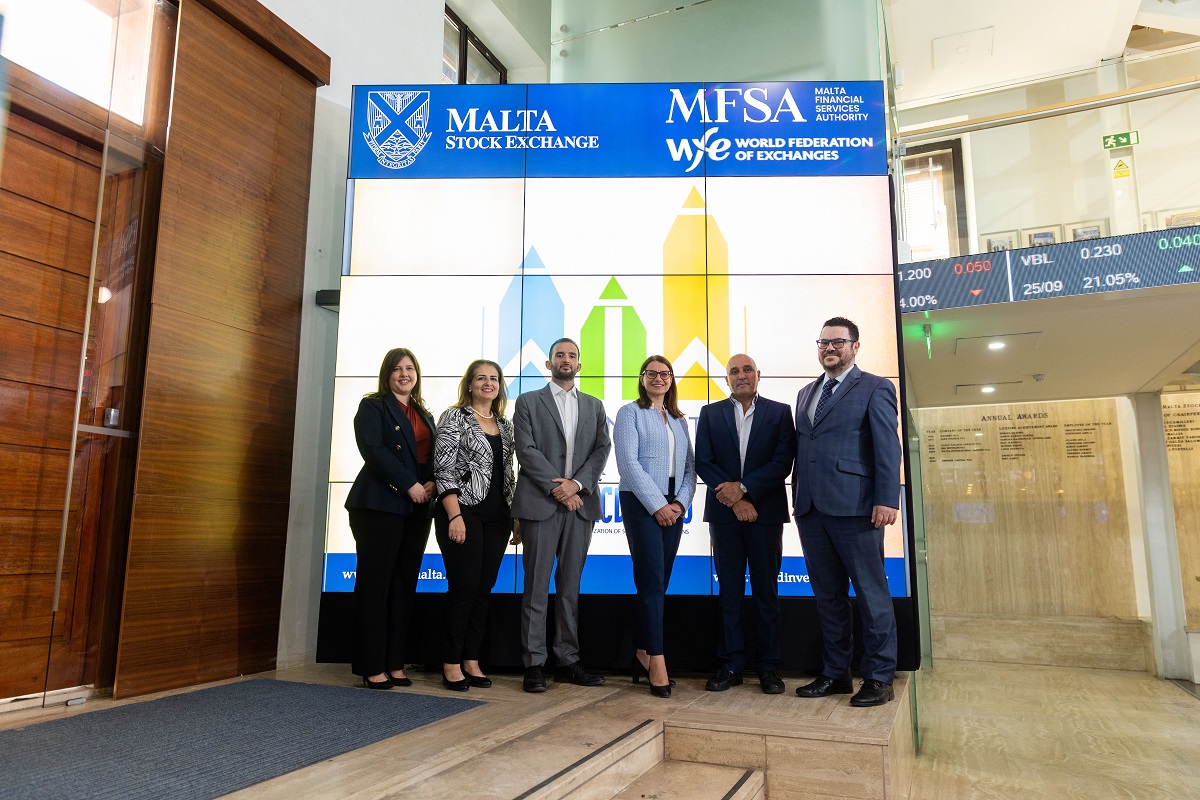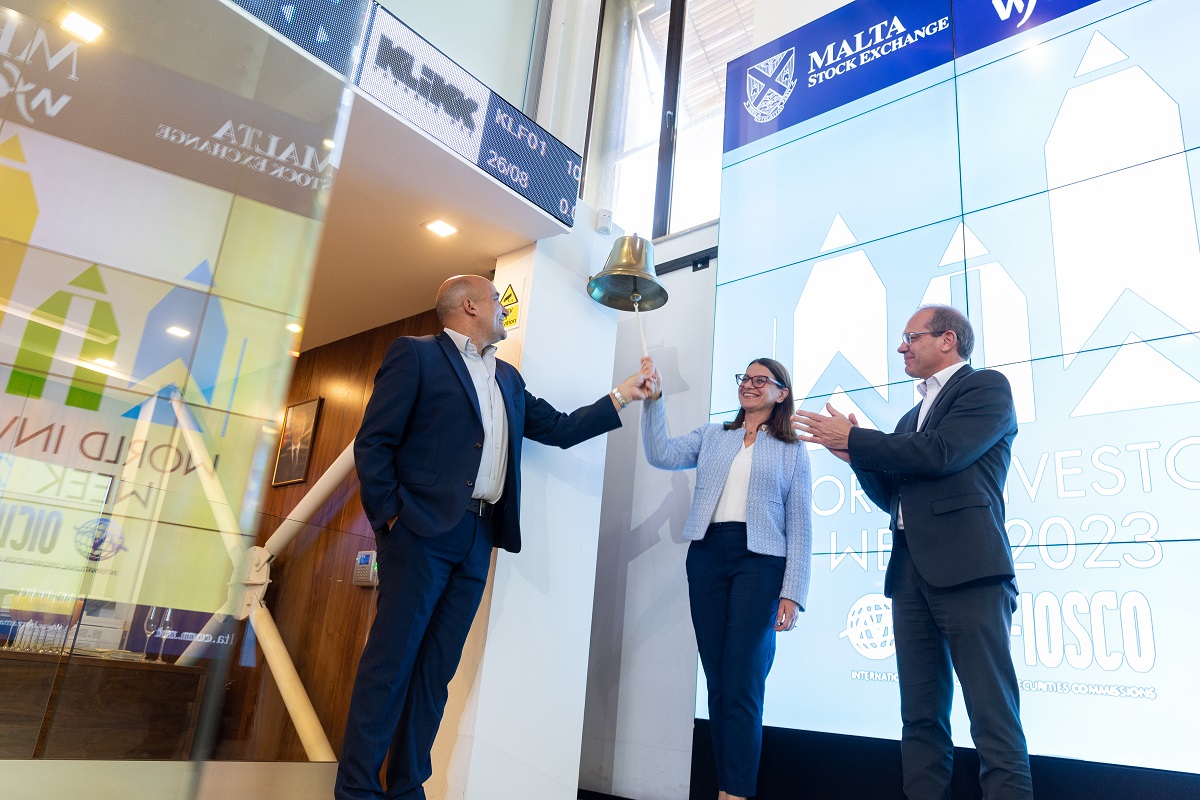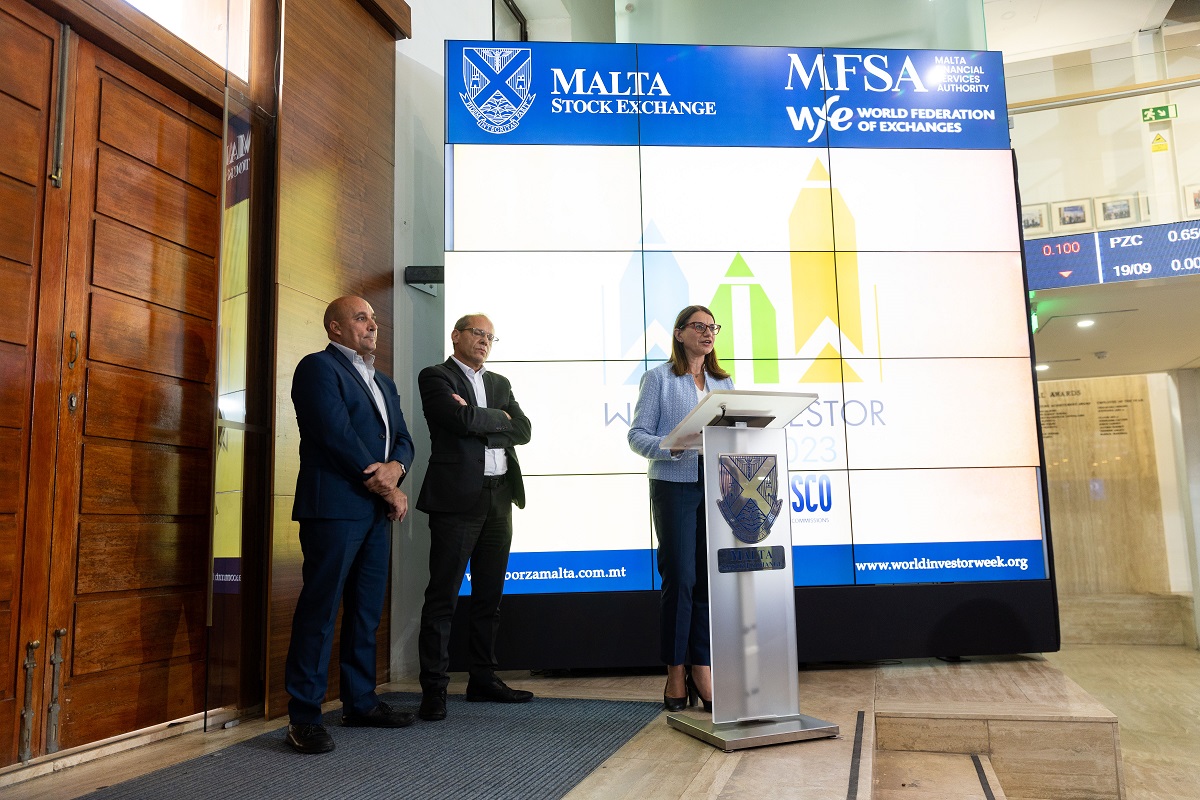 The annual "Ring the Bell for Financial Literacy" event was held at the Malta Stock Exchange on Tuesday 3 October. As member of the World Federation of Stock Exchanges(WFE) the MSE participated in this initiative which is part of the International Organisation of Securities Commission's (IOSCO's) World Investor Week held between Monday 2nd and Sunday 8th October.
The campaign is dedicated to educating investors while promoting financial literacy, investor protection, and financial inclusion. To commemorate this, stock exchanges worldwide unite in ringing their trading bells during World Investor Week. This marks the fifth consecutive year of joint participation by the MSE and the Malta Financial Services Authority (MFSA) in this global event.
In his introduction MSE CEO, Simon Zammit welcomed the MFSA representatives to the Exchange and emphasised the responsibility that exchanges and regulators have in raising awareness about the importance of investor education and in educating investors about the risks and pitfalls in financial systems. Mr Zammit said that through the Malta Stock Exchange Institute (MSEI), the Exchange is fulfilling this responsibility and the Institute delivers courses at all levels of the financial sector.
Cliff Pace, Director of Studies at the MSEI, highlighted the importance of sustainable financial planning and its significance in today's world. "The MSEI's aim is also to reach out and attractthe retail investors, particularly the young people. It is critical that young people learn the principles of financial investment from an early age, only doing so can they become financially responsible", he said.
Dr Sarah Pulis, Head of Conduct Supervision at the MFSA highlighted the MFSA's role in raising awareness on investor protection and financial literacy. "We strongly believe that aknowledgeable consumer is an empowered consumer who can take the right financial decisions, thereby contributing to increased confidence in the financial markets. That is why we aim to draw the public's attention to the importance of financial literacy and to raise awareness on investor education and protection through the World Investor Week."